Abstract Mosaic Vase # 3 January2012
by Carl Schraefel
(Saudi Arabia)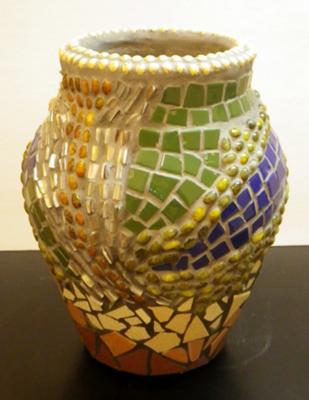 Abstract Mosaic Vase
This vase is a mish mash of texture and design. Not quite sure how successful it is, but I had fun making it.
Click here to read or post comments
Join in and write your own page! It's easy to do. How? Simply click here to return to Mosaic Photo Gallery.
---
Return to Making Mosaics Home Page
---