"Bell of the Ball" garden gazing ball
by Doreen Bell
(Kildeer, Illinois)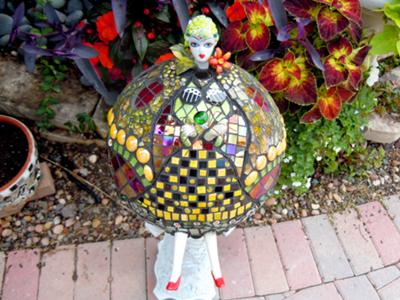 "Bell of the Ball" garden gazing ball
I received 28 bowling ball from a professional bowler I found on a recycle website, I was looking for the purpose of making garden balls and that was my lucky day!
I had to hide them all over because my husband would think I was nuts.
I've made 3 only 25 more to go!
Click here to read or post comments
Join in and write your own page! It's easy to do. How? Simply click here to return to Mosaic Photo Gallery.
---
Return to Making Mosaics Home Page
---