hen and ostrich eggshell mosaic portraits
by Paul Grajauskas
(Crete)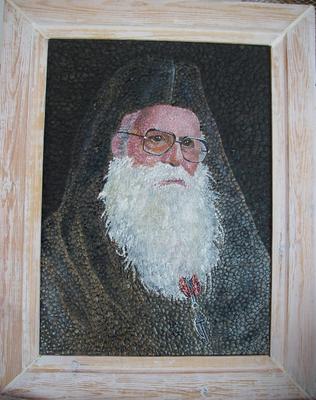 Cretan Papas (priest)
I've lived in the island of Crete, Greece, for 6 years now and am now using eggshells from hens and ostrich to make mosaics.
Click here to read or post comments
Join in and write your own page! It's easy to do. How? Simply click here to return to Mosaic Photo Gallery.
---
Return to Making Mosaics Home Page
---