Lambourghini Bull with a difference
by Anna Kaisharis
(Nicosia, Cyprus)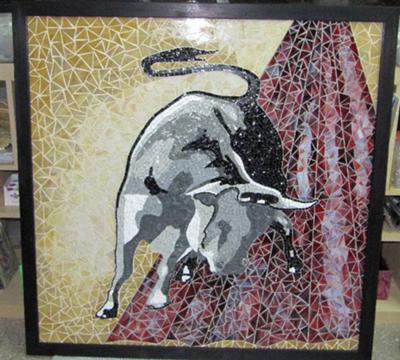 Lambourghini Bull with a difference
The bull is made from smalti and the background coloured glass.


This is my latest commission. The owner's name is 'Taurus' meaning bull in Greek. Hence the bull!
Anna
Click here to read or post comments
Join in and write your own page! It's easy to do. How? Simply click here to return to Mosaic Photo Gallery.
---
Return to Making Mosaics Home Page
---