My first table top
by Shulamit
(Israel)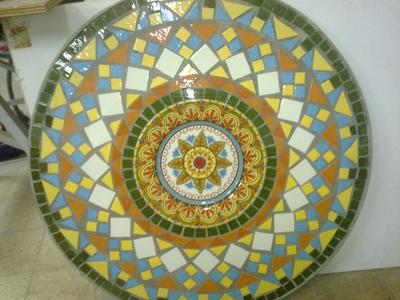 My first table top
Yesterday I finished my first garden table top.

In the middle of the table I put a concave ceramic plate. I did not break the plate because I love the design.
Click here to read or post comments
Join in and write your own page! It's easy to do. How? Simply click here to return to Mosaic Photo Gallery.
---
Return to Making Mosaics Home Page
---