The Celebration
by Lily
(Brantford, ON, Canada)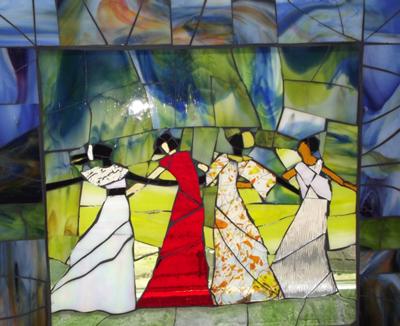 This is a variation on a picture I had seen. I have tried to capture the feeling of seeing the Northern Lights in the sky.
Well....the short version is that I began doing mosaics to have pieces for my garden when I was off of work due to illness. Based on some very kind and generous comments from friends, I carried on and of course have absolutely fallen in love with this medium!
I feel very fortunate that I have sold pieces as well as having received commissions. If interested, you can view my works on Facebook at Grand River Mosaics.
Click here to read or post comments
Join in and write your own page! It's easy to do. How? Simply click here to return to Mosaic Photo Gallery.
---
Return to Making Mosaics Home Page
---